I conducted the following interview for She Has A Name Film in 2016.  It was first published on the behind-the-scenes blog and posted originally at www.unveilstudios.com
Colin Meyer grew up in Boise, Idaho and served in the United States Air Force for 4 years in Anchorage, Alaska. He graduated with aBachelor of Arts in Mass Communication & Journalism from Boise State University and a Masters of Fine Arts in Cinematography from the New York Film Academy in Los Angeles.  Colin works as a cinematographer and camera operator based out of Los Angeles, California. He worked as Camera Operator for She Has A Name film.
How did you land in the filmmaking world?
I have been interested in and learning about video production since the beginning of high school in Boise, Idaho.  I created videos for school and friends while teaching myself basics of camera, lights, and editing.  Following high school graduation I joined the military, serving 4 years in the United States Air Force where I was able to continue my education.  I returned to Boise, Idaho to finish my undergrad at Boise State University where I joined a small video production club where I was able to get my hands on professional equipment, meet other students interested in filmmaking, and be taught and influenced by great professors.  Following my undergrad I had shot enough short films and documentaries to apply to film school.  This led me to Los Angeles, California where I attended the cinematography graduate program at the New York Film Academy.  The program was demanding, self driven, and extremely hands on.
Early in the program I reached out to a graduate professor to introduce me to directing students, in which I wanted to shoot their projects.  These projects led me to a series of music videos, which essentially started my career as a cinematographer.  I met Director of Photography Bob Nguyen while attending film school.  His passion for filmmaking, in depth technical knowledge, and dedication to the art influenced me early in my career.  As we both continue to grow I'm thankful to work side by side with such a great cinematographer.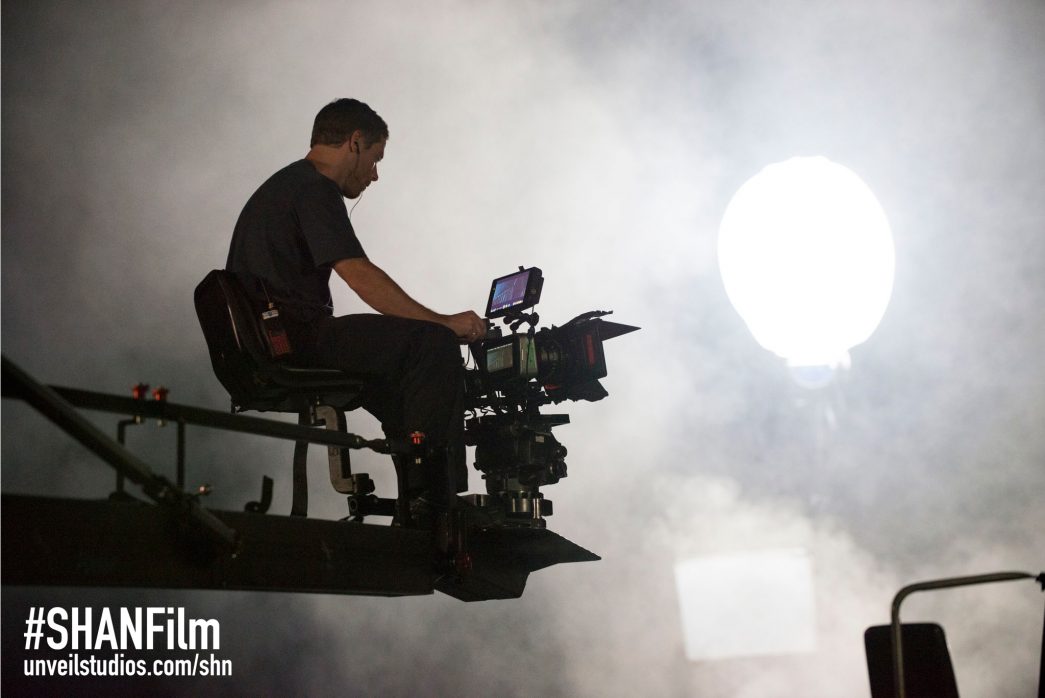 You jump between DP-ing and operating — how do you choose your projects and what continues to bring you behind the lens?
As a film school graduate I have learned and worked in all positions in the film industry but the camera department has always kept my drive for filmmaking alive.  I am most passionate behind the lens, creating the frame and essentially watching the movie as its being made.  As a DP I would operate the camera every chance I had, but you must learn how to step away and supervise your team in order to create the best image possible and capture the director's vision.  There is a nice contrast between working as a Director of Photography and a Camera Operator.  As a DP your objective is to tell the story through visuals by the use of lighting and cameras.  As a Camera Operator you work directly with the DP to create the frame through composition.  You can learn a significant amount while behind the lens and watching a DP work.  The reason I love working in the film industry is because of this ability to learn something new on every project I work on.
What do you like about working in independent film?
Independent films bring a diverse group of professionals to set.  Typically independent films have a smaller budget to work with, which also brings some of my favorite people I've met in the industry.  These are professionals who are working in film to create a story and are passionate about the script, the people, and their career as many are rapidly building a name for themselves.   These are people who work long hours for low pay because they love what they do and have more satisfaction for the creative process that will lead to the end result of a wonderful product that they helped create and others love to watch. It was incredible working with Benetone Films in Thailand and the other local companies involved in She Has A Name.  Unveil Studios was one of the best production companies I have every worked with and it was an honor to help create the vision with them and the Kooman brothers.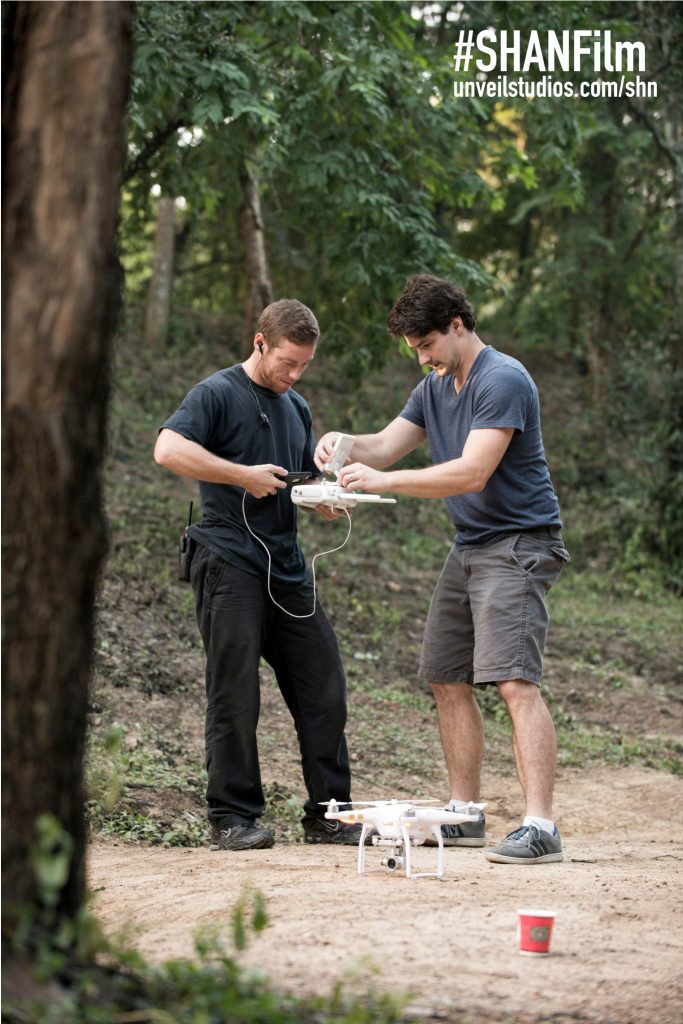 What were some of the challenges and benefits of working with Black Magic cameras on this shoot?
The Black Magic 4k paired with a great set of lenses can create a wonderful digital image considering the low cost of the camera.  Although the camera itself is shaped like a tiny television set you'd keep on your bathroom counter, it has its advantages being light weight especially when using the Ronin rig for steady operating.  Another advantage, when shooting RAW, is its surprising dynamic range with a latitude of 12 stops.  Unfortunately if the highlight in the image is beyond the camera's dynamic range capability it will create what the She Has A Name camera crew called "the black dot of death" appearing in the brightest point in the image.
You were operating drones, being swung around on cranes and pushed around on dollies — what was the most memorable set up on She Has A Name?
I love camera operating and throughout the shoot in Thailand I was able to use many different tools.  The one tool I absolutely love is the geared head, which adds gears to the pan and tilt using wheels to operate.  This is a tool I was introduced to in film school and is a favorite of Director of Photography, Bob Nguyen.  It is a skill that can take a lifetime to perfect but only one second to put a smile on my face.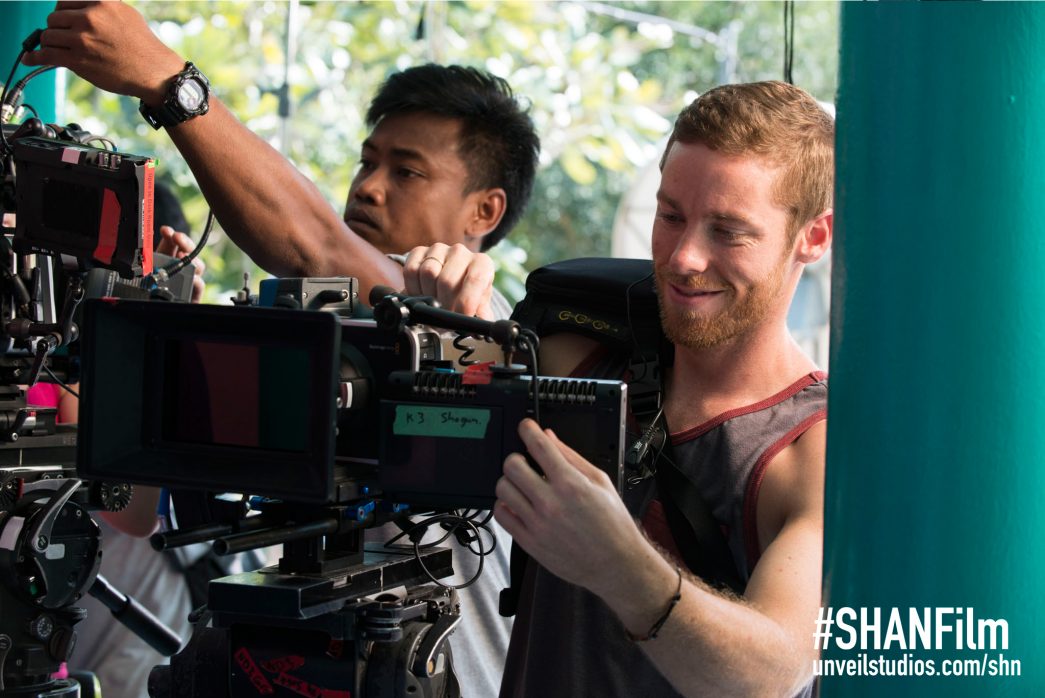 What was one or a few of your highlights from your time on location with She Has A Name in Thailand?
She Has A Name allowed me to travel Thailand, to explore multiple cities, and eat incredible food.  The culture is fascinating and the people and lifestyle are amazing.  While on location we were able to see some of the most beautiful sunrises and sunsets in the world, which allowed me to take a step back from the long days and nights, and realize how lucky I was to be doing what I love in such an amazing area.  When things would get stressful and exhausting, the phenomenal 1st Assistant Camera Lisa Jean-Richard would look at me and say "Can you believe this? We are in Thailand right now!"  We would both smile and continue doing what we loved, creating motion pictures.
Learn more about Colin at his website www.CoMeyer.com